Meet Dr. Eric Springer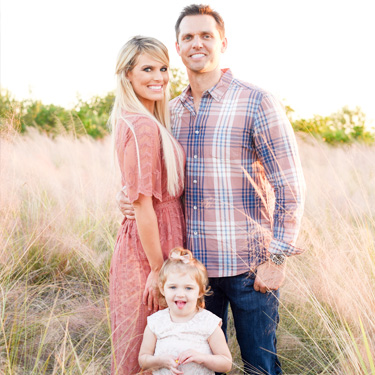 While attending high school in New York, Dr. Springer strained his lower back running over hurdles at track practice. "It was painful and highly disheartening. I went through the usual course of treatment: hot packs and pain pills. They seemed to work for a while, but as soon as I would exert myself, the pain would come back." Dr. Springer went through that routine on and off all through high school pondering if this is how his life would be. "Can you imagine thinking you'll have to live in pain from high school on?"
Discovering the Power of Chiropractic Care
Fortunately for Dr. Springer, his mother took him to a doctor — not just any doctor but a chiropractor. The chiropractor performed an exam, took some X-rays and then adjusted his spine. "The adjustment didn't hurt … it actually felt great. I got relief, and I could run pain-free again." It worked so well for Dr. Springer, and he was so impressed with the other "miracles" he saw in his office, that he eventually went to chiropractic school.
Obtaining a Chiropractic Education
A graduate of Palmer College of Chiropractic in Davenport, Iowa, Dr. Springer is also a member of many Florida professional chiropractic organizations. He's written many articles for neighborhood newsletters as a way to educate the community about chiropractic. "I've also been entrusted to take care of all kinds of patients, from tiny babies to star athletes, and have even traveled to the Amazon rainforests of Brazil to offer chiropractic firsthand to hundreds of people with few health care options."
Helping Others Experience Relief
As a former athlete, including a two-time NCAA All-American hurdler (top six in the country) in college, Dr. Springer cares for many athletes as well as others who come to the practice in pain. He has helped patients with a variety of conditions from chronic pain and neck pain to headaches and migraines to ear infections and allergies. He's also provided care for those who have sustained injuries from sports or auto accidents.
To help keep his body in alignment so he can give his patients the highest level of care possible, Dr. Springer receives regular chiropractic adjustments.
FAMILY CHIROPRACTIC »
Enjoying Life in St. Petersburg
Dr. Springer and his wife Jenna are the proud parents of their little girl Sienna. In addition to enjoying precious family time, he also likes being a part of the community. He volunteers at church and for many organizations that help kids.
Thank you for visiting our site! We look forward to meeting you in person and learning how we may be of service to you. Contact us today to schedule an appointment.
---
Chiropractor St. Petersburg | (727) 521-0236