Auto Accident Care in St. Petersburg
Spinal Injury Damage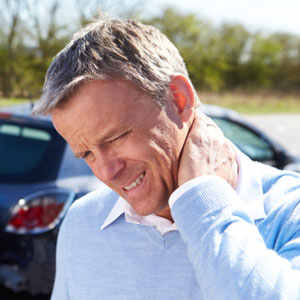 Whether you were involved in a fender bender or a more serious auto accident, you're likely to experience various aches and pains, which indicate that the spine has suffered damage. If you ignore the pain, it may diminish but the spinal damage will not heal correctly. When spinal injuries are left untreated, future pain, arthritis, and radicular symptoms can result. Permanent damage that may occur could lead to a life of discomfort and chronic pain.
Diagnosing Your Injuries
At Northeast Chiropractic Center, we are equipped with the tools to diagnose and treat your injuries properly. We have an on-site X-ray lab and other diagnostic tools to identify and document the specifics of your injuries. Our patients appreciate the personalized attention they get and finding out the source of their discomfort or pain. For your convenience, we work closely with attorneys, paying attention to every detail and providing professional documentation to ensure you receive the settlement you deserve.
AUTO ACCIDENT KIT »

Providing Tailored Treatments
Once we have diagnosed your injuries, we will offer a variety of therapy options. These may include chiropractic adjustments, rehabilitation, physiotherapy, electric stimulation, ultrasound, traction and other pain-relieving techniques. We will tailor treatment specifically to you and your injuries.
Assisting You With Paperwork and Billing
If you have been involved in a car accident and require treatment, the last thing you want to think about is billing and insurance issues. We are happy to assist you with these. In most cases, your auto insurance will cover the expense of treatment. The entire billing process will be handled for you so you can focus on getting better.
We are experienced in working on cases represented by a personal injury attorney, as well as those in which the patient has chosen not to seek representation. No matter the situation we will provide top- notch documentation to assist with your case.
If you've been in an auto accident, don't delay treatment. Contact us today to schedule same-day care!
---
Auto Accident Care St. Petersburg | (727) 521-0236