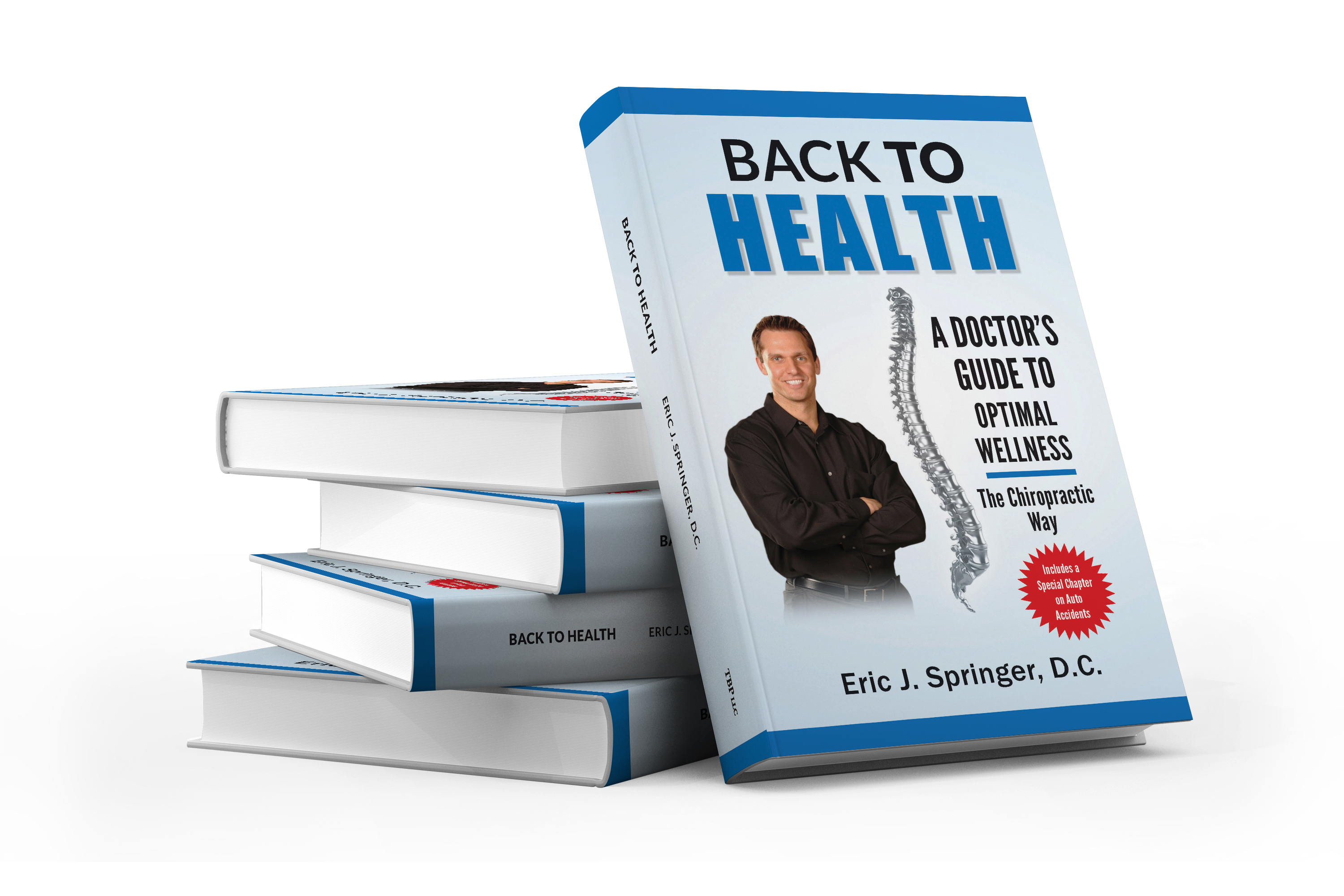 Back to Health Press Release
For Immediate Release: March 25, 2017
Contact: Dr. Eric Springer
Northeast Chiropractic Center's Dr. Eric Springer Releases Book: Back to Health
St. Petersburg, FL – Dr. Eric Springer, lead chiropractor and founder of Northeast Chiropractic Center in St. Petersburg, Florida, this week officially had his comprehensive wellness book, Back To Health: A Doctor's Guide to Optimal Wellness, released for everyone intent on cultivating sustainable health in 2017.
As a Florida board certified Chiropractic Physician for the past 12 years at the Northeast Chiropractic Center, Dr. Springer focuses on family care, auto accident injuries, and sports injuries.
"We're passionate about helping patients of all ages to function better and experience a new-and-improved daily routine," said Dr. Springer. "Whether patients have been involved in a same-day auto accident, or have a reoccurring sports-related injury, we're equipped to get their life back on track with a chiropractic approach to sustained health."
Back to Health focuses on the whole person approach, providing readers with invaluable insight for knowing more about chiropractic solutions, and when to know it's time to seek medical support.
Dr. Springer is the graduate of the founding Palmer College of Chiropractic in Davenport, Iowa and has a degree in Biology from the State University of New York at Fredonia. Dr. Springer has treated everyone from tiny children to professional athletes, spanning an age range of newborns to 94 years old. He has traveled to the Amazon Rain Forest in Brazil to provide care for communities with little to no health care services.
"It is my undoubted passion to share my chiropractic expertise with as many people as possible around the world," said Dr. Springer. "Spread the word on the availability of my new book, and head on over to the Northeast Chiropractic Center platform to learn more about our practice capabilities."
---
Back to Health Press Release | (727) 521-0236